NBI goes Citizen Science
Involving young and old citizen scientists in monitoring habitat use of the critically endangered Northern Bald Ibis (Geronticus eremita)
Project Details
Principal Investigator Dr. Didone Frigerio
Funding BMWFW – Federal Ministry of Science, Research and Economy
Programme Top Citizen Science, 2nd Call (2017)
Project Duration 01.09.2017 - 31.08.2019
Project Number TCS-02/06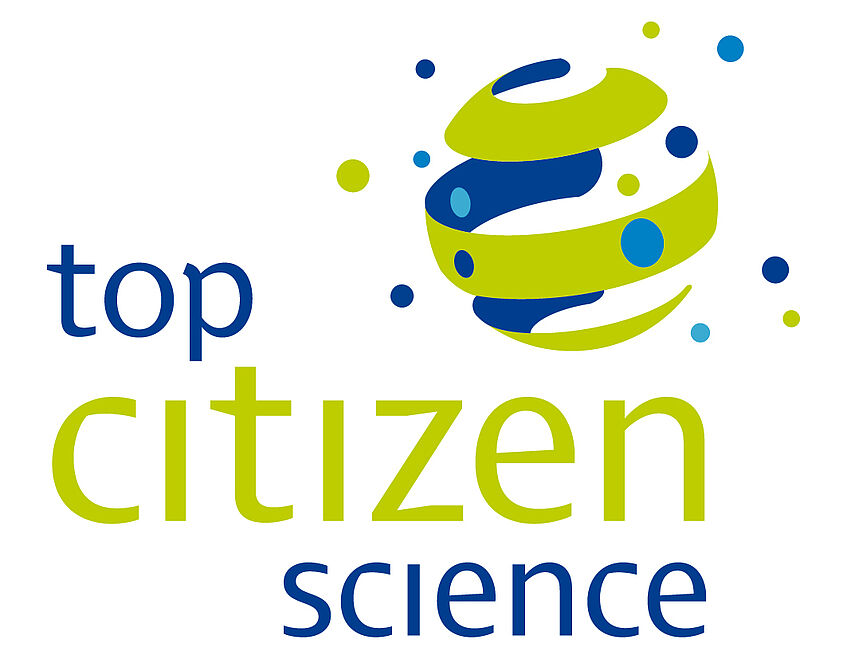 Research Objective
The aim of the project is to investigate the ecological aspects of the habitat selection of the Northern bald ibis, one of the most endangered avian species in the world, by involving interested citizens in research.
Research Question
Which characteristics do the foraging grounds of the Northern bald ibis show?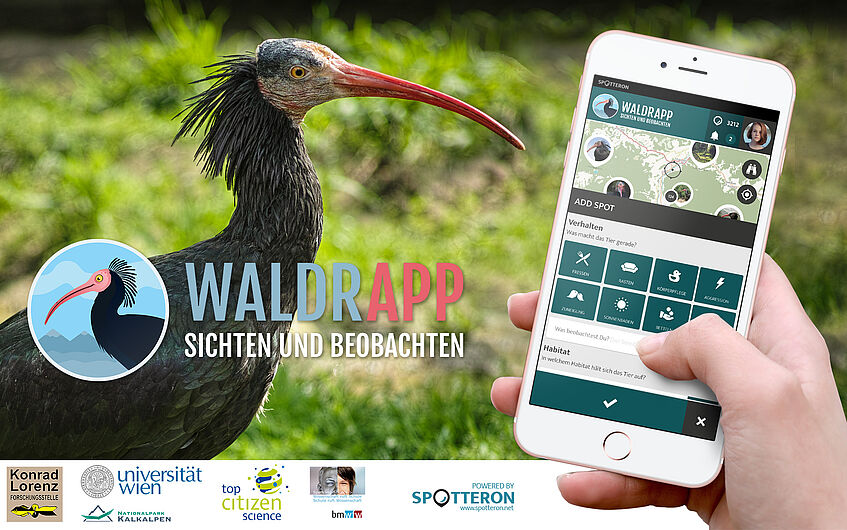 Developing, testing and implementing an application programme (app) for mobile devices which allow citizens to actively contribute to the aim of the research, i.e. monitoring habitat use in the free flying and individually marked colony of Northern bald ibis belonging to the KLF. By mean of this app, interested citizens can collect information about the whereabouts of the NBI and the ecological characteristics of the visited areas. The contributions of all citizen scientists will flow into large datasets contributing to the scientific results of the project and will be disseminated in form of conference contributions and peer reviewed papers.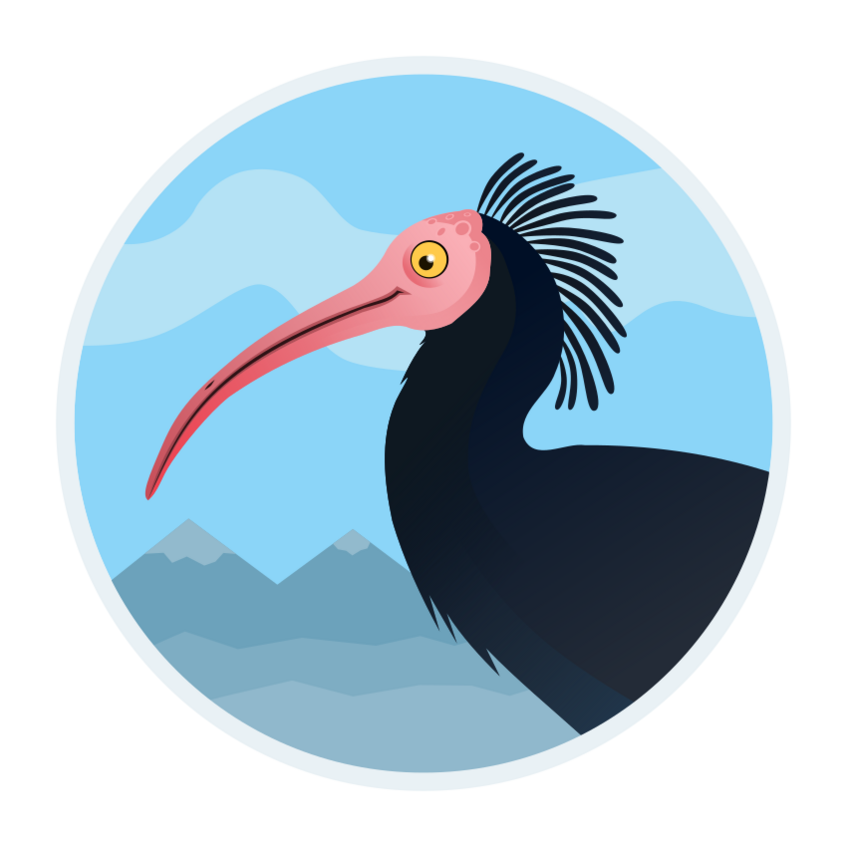 Team
Dr. Didone Frigerio
Verena Pühringer-Sturmayr, MSc
Mag. Gudrun Gegendorfer
Tanja Czerny, BSc
Julia Rittenschober, BSc