!!! Northern Bald Ibis wanted !!!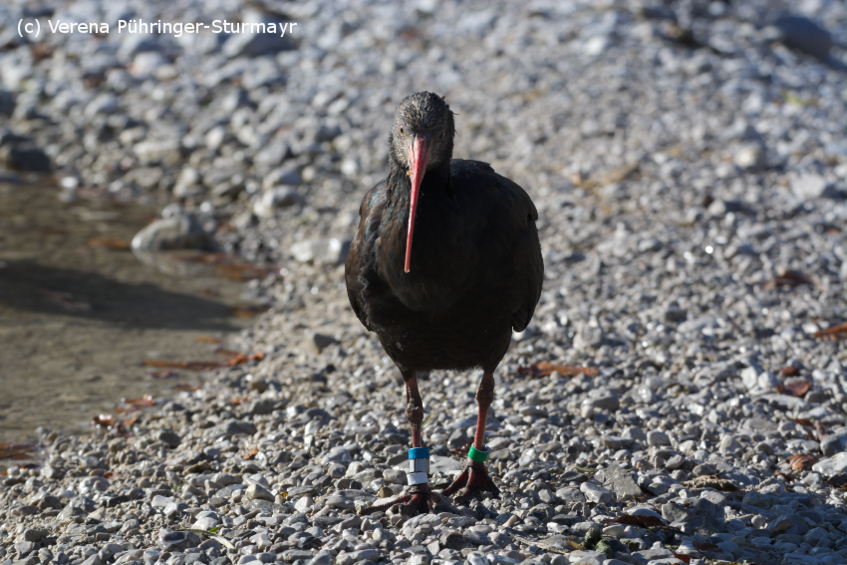 !!! Northern Bald Ibis wanted !!!
Part of the free-flying colony of the Konrad Lorenz Research Station in Grünau im Almtal (Austria) started to explore the world. We already received sightings from Lower Austria, Carinthia, Czech Republic, Poland, …
Have you also sighted some of our juvenile Northern bald ibises (they still have grey feathers on their heads)? If YES, the following information would be important for us:
Where are the Northern bald ibises?

How many are there?

Are you able to identify the coloured leg rings using a binocular?
If you have sightings, please contact us:
Konrad Lorenz Forschungsstelle
Fischerau 11
A-4645 Grünau im Almtal
Tel.: +43 7616 8510
Email: office.klf@univie.ac.at
Thank you very much in advance for your support!